The Audiotool tools are any devices that do not make sounds or give effects. They are literally tools that can be used when making your tracks. Although none of the tools make a sound or give an effect their use is essential in any Audiotool arrangement. Consolidate your devices, merge audio signals, split audio signals, the tools are designed to make your digital signal processing adventures as easy or as complex as you lik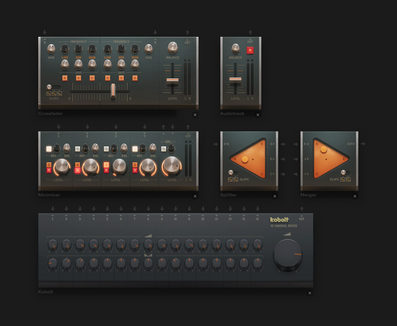 e.
Tools are:
Ad blocker interference detected!
Wikia is a free-to-use site that makes money from advertising. We have a modified experience for viewers using ad blockers

Wikia is not accessible if you've made further modifications. Remove the custom ad blocker rule(s) and the page will load as expected.