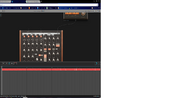 SO, people ask how to create. Some people don't have enough time to check out Infyuthsion's video or maybe you just want to read something rather listen to the instructions. Well, here's the lowdown on creating an arpeggiator in audiotool. What you do is open up a tonematrix or ipulv in the timeline as a note track. Now change the snapping grid to 1/16 or 1/8. Now what you do is have a set of three notes that keeps repeating for 1 whole note. then, you copy paste this note track and you can edit as much as you want :D. Hope this helped!!!
-The Alchemist
Ad blocker interference detected!
Wikia is a free-to-use site that makes money from advertising. We have a modified experience for viewers using ad blockers

Wikia is not accessible if you've made further modifications. Remove the custom ad blocker rule(s) and the page will load as expected.